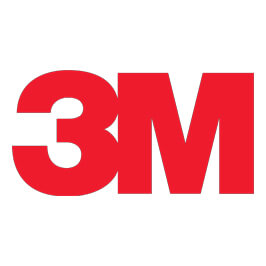 3M
3M™ Diamond Grade™ Vehicle Marking Tapes Series 983 are designed for application to rigid sided vehicles for increased visibility. The 983 continuous tape provides excellent reflectivity and brightness. Guaranteed for eight years. Conforms to UNECE 104 requirements.
---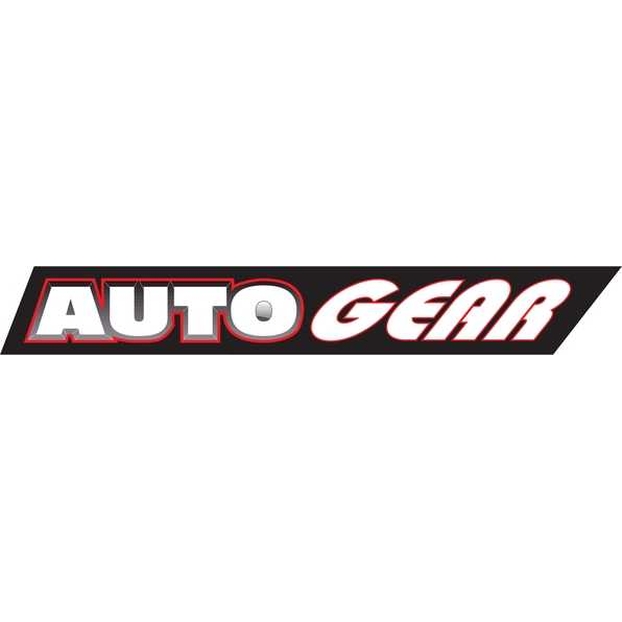 Autogear
Introduced to the market in 1990s, this private label brand offers a broad spectrum of products with uncompromising quality. The range encompasses a wide variety of retro fit interior and exterior accessories, workshop equipment and a comprehensive range of tools suitable for the South African market.
The key focus of this brand is to evolve within market trends, adapt to consumer comfort and requirements, as trends evolve.
---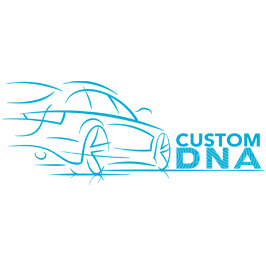 Custom DNA
Developed in 2020, Custom DNA attracts the discerning automotive enthusiast who has a bespoke need to add an aesthetic touch to their vehicle. The brand will house a basket of tailor-made, car specific products, that appeal to a niche market at affordable prices. Quality, Style and performance leads the brands focal point, driven for consumer satisfaction.
---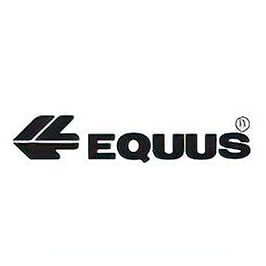 Equus
Founded in 1967, Equus houses a line of high quality, affordable automotive instruments. Equus provides unmatched value and performance in OE replacement instrumentation. Every product undergoes world class quality control processes to ensure the utmost in reliability and accuracy.
---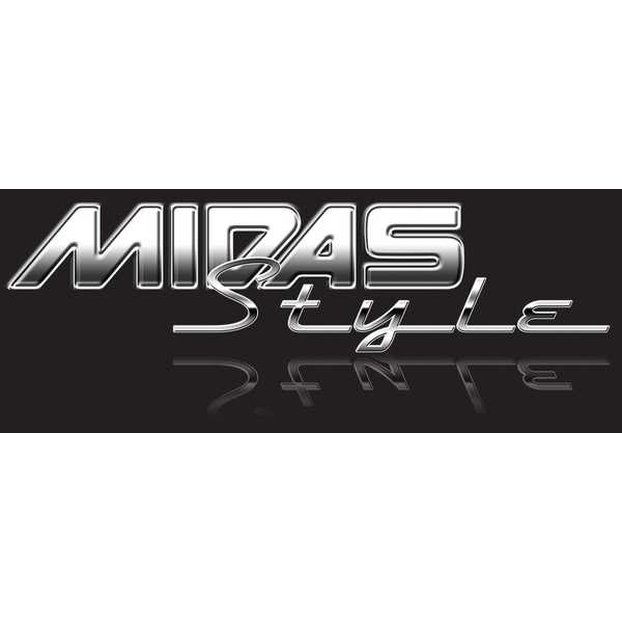 Midas Style
The Midas Style brand is a value-add offering of consumer-specific content which has discerning quality and peace of mind. With a dedicated route to market, the brand aims to keep up with current trends and innovation for the South African consumer.
This is an exclusive product offering carefully chosen to cater for the discerning enthusiast. This is a dynamic offering of products unique to the Midas family.
---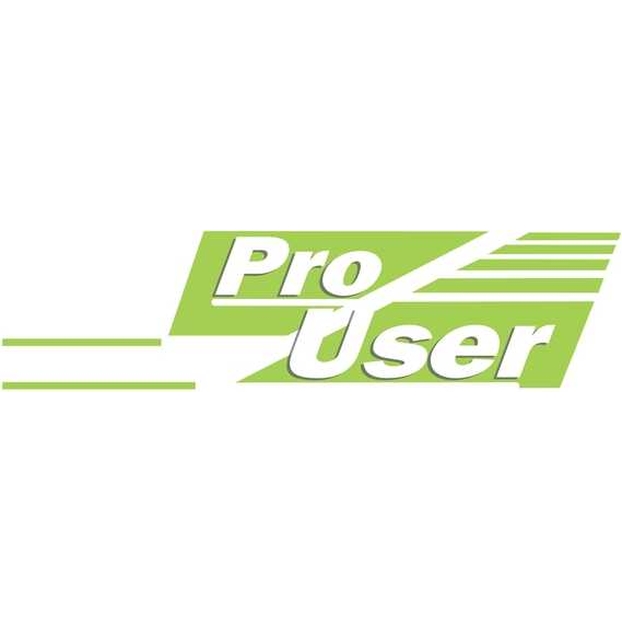 Pro User
Founded in 1995, the Pro User brand has distinguished high standards and innovative products within the basket offering. Leading in research and development, Pro User battery chargers & inverters feature highly efficient, durable, and compact technology ensuring long-lasting quality and service.
---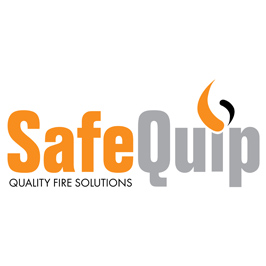 SafeQuip
Safequip is South Africa's leading manufacturer and wholesale distributor offering an assortment of firefighting equipment including well-known brands such as Firemate and Blue Crane.
Their approvals include the following:
SANS 1910 DCP (Dry Chemical Powder) Fire Extinguishers
SANS 1522 DCP Extinguishing Powders
SANS 1186 -1 Non-Reflective Safety Signs
---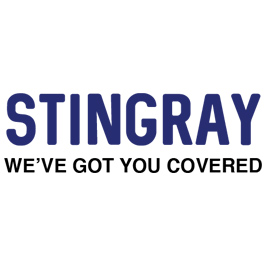 Stingray
Stingray Accessory Manufacturers was formed in 1980 as a manufacturer of car accessories and electric blankets. Today the Stingray Group manufactures and/or distributes car seat covers, car mats, through trusted retailers like PIA.
With the Company's commitment to quality, we have implemented a Quality Management System in line with the requirements of ISO 9001:2015 so as to enhance its position as a supplier of top-quality products.
Bearings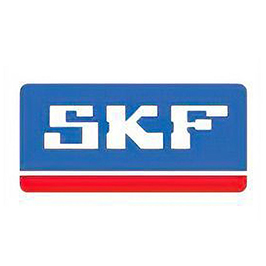 SKF
The SKF vehicle aftermarket boasts a product range of over 20 000 variations in unmatched quality. We focus on providing system repair products with a wide range of coverage so that you don't have to look very far for the parts you need. A broad range of products and services and a focus on continuous innovation and improvement make us a trusted partner for the top vehicle aftermarket distributors.
---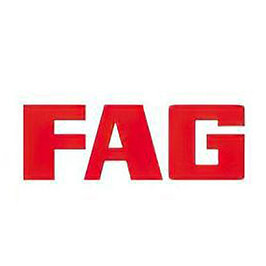 FAG
FAG is one of the leading manufacturers of precision ball and roller bearings for the automotive, mechanical engineering and aerospace industries. FAG offers a full line of radial and angular contact ball bearings, cylindrical and spherical roller bearings, and tools and accessories that can be used to install them.
---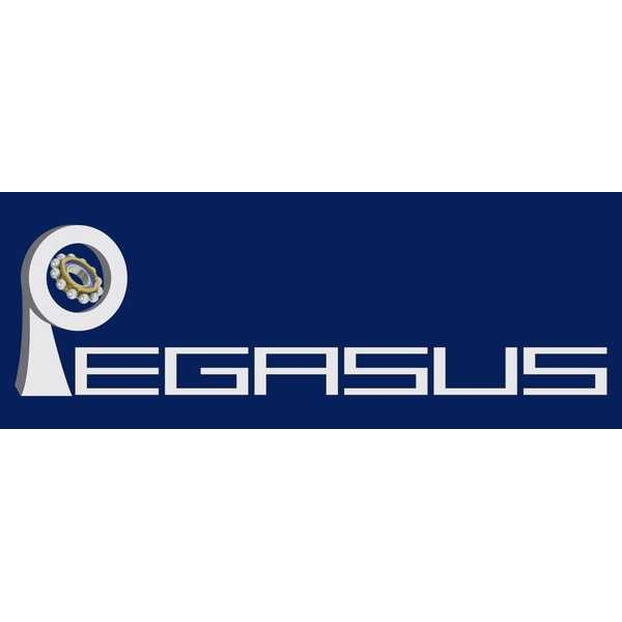 Pegasus
Pegasus wheel bearing kits are manufactured from high chromium carbon steel and offer high contact fatigue strength with uniform hardness resulting in exceptional wear resistance and dimensional stability. Accessories are included where applicable (Grease, seals, circlips and dust covers) ISO IATF 16949 is accredited and offers a 12-month warranty.
Braking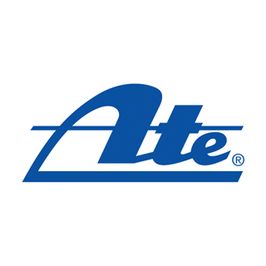 ATE
ATE branded and manufactured products have been trusted by many international car manufacturers as uncompromising on safety, with many innovations and improvements introduced throughout decades. The benefit of all the years of experience is available in the comprehensive product range supplied into the Southern African Aftermarket sector by Alfred Teves Brake Systems (Pty) Ltd, to the same quality standards as those supplied to the Original Equipment sector. The Alfred Teves Brake Systems (Pty) Ltd product range includes ATE branded brake pads, discs, shoes, master and wheel cylinders.
The ATE brand is renowned for its premium quality brake pads and discs. All Alfred Teves Brake Systems (Pty) Ltd brake pad formulations are locally developed to deal with the specific driving conditions in South Africa (whilst conforming to global regulatory standards).

Brembo
Brembo is a world leader in the design, development and production of braking systems and components for cars, motorbikes, industrial vehicles and machinery, for the OE market, after-market and racing. The Brembo range of brake pads and brake discs ensures maximum safety when braking thanks to absolute control of all production stages. From research and development to testing, passing through production of the friction compound and mechanical processing.
---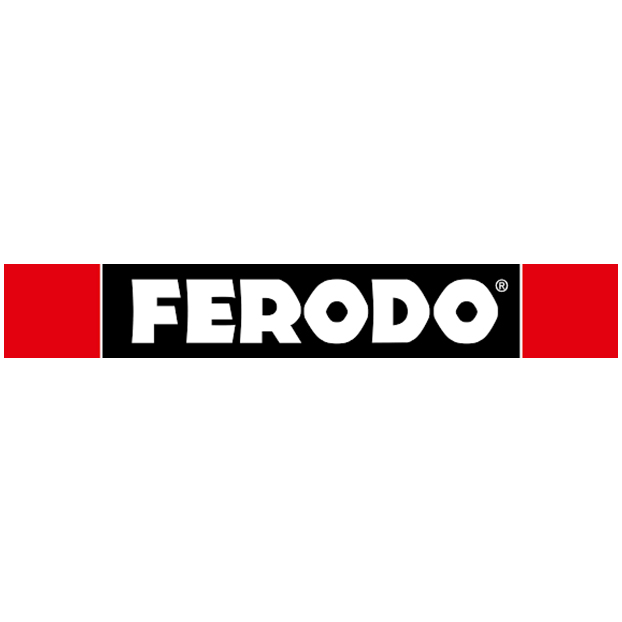 Ferodo
With over 431 million brake pads produced as Original Equipment in the last 10 years, it's safe to say that Ferodo® has a rock-solid OE presence.
---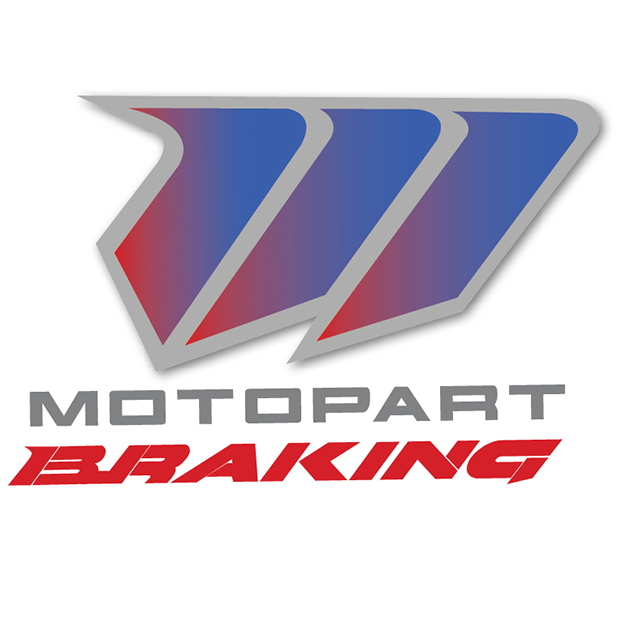 Motopart Braking
Although it might be enticing to go for the least expensive brake replacement, it is anything but a shrewd decision. You need brakes that are of good quality and that ideally keep going quite a while. Obviously, picking the best replacement brakes for your car and pocket is no simple assignment – with such huge numbers of various items available, things can get confounding. Putting your trust in Motopart Braking is always a great/safe idea! Manufactured by market-leading aftermarket brake manufacturers and meeting all safety requirements, Motopart Braking is nothing short of a premium performance braking solution!
---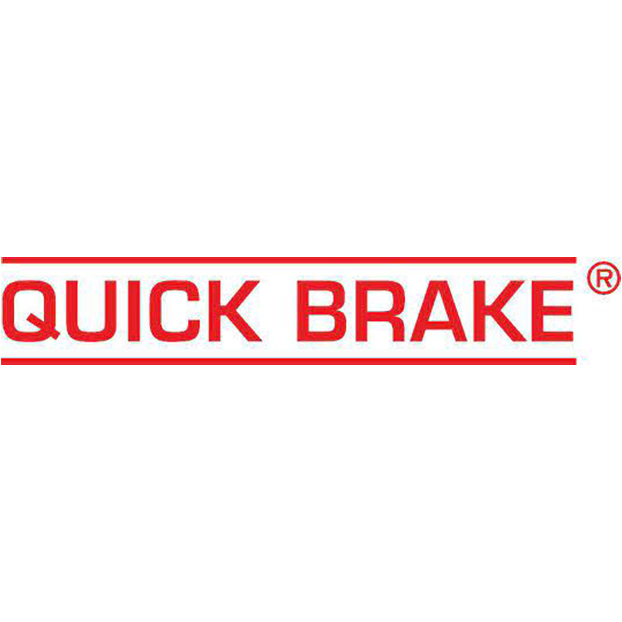 Quick Brake
Quick Brake is a Danish company and a global leader in supplying niche brake fitment components. Started in 1971, Quick Brake grew from a sub-supplier of semi-manufactured products to Danish industry to a company supplying automotive brake parts. Today Quick Brake is the preferred partner to many of the world's leading brake brands.
---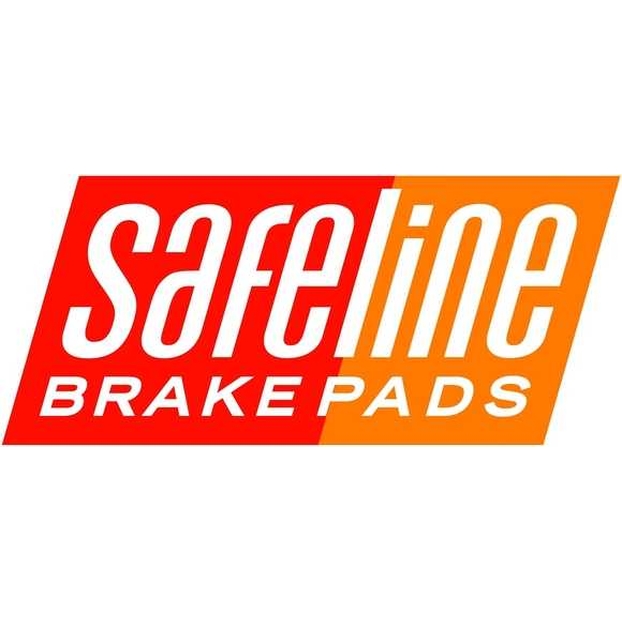 Safeline
Safeline Brake Pads are a G.U.D. Holdings (Pty) Limited company and manufacture brake pads in South Africa. Safeline is the only brake pad manufacturer in South Africa to be both E-Mark and SABS certified and now include free brake accessory kits with selected part numbers. Safeline has a strong sales and marketing team that are customer-focused and able to offer comprehensive product and branding support.
Chemicals & Car Care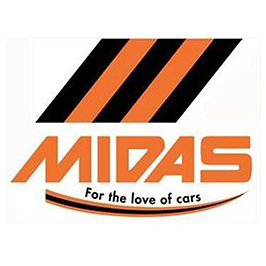 MIDAS FORMULA PLUS
Midas formula plus solves all your internal and external car lubricant needs. So, whether it is Midas Formula plus antifreeze, brake fluid, gasket maker, car shampoo, Tyre shine and Tyre sealant, we got you covered. We are continuously improving and expanding our range and we believe in providing excellent products and service to our customers.
---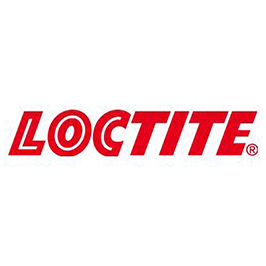 LOCTITE
Loctite is the world's leading brand for adhesives, sealants, and surface treatments. With breakthrough technology, we provide solutions that deliver on our goals providing more efficient adhesives that are durable, strong, and long-lasting to unlock the limitless potential of man and machine. Learn more about our expansive product portfolio for the most demanding industrial applications.
---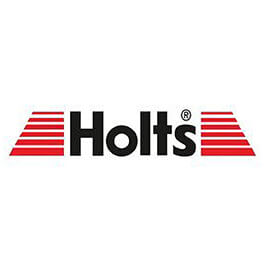 HOLTS
Holts quite simply solves problems! That is what we do! From flat tyres to leaking radiators and seized brakes, we help professionals get the job done. Developed with our customers in mind, Holts' products can be relied upon to deal with car-care challenges. Our market-leading products, like Tyreweld, Radweld and Gun Gum, have over the years become well known and recommended by industry professionals. Why? Because they work and have enjoyed a successful track record of performing as promised!
---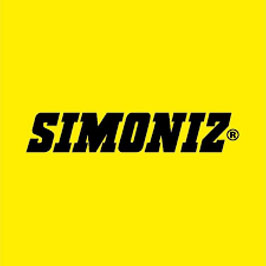 SIMONIZ
Simoniz has a heritage of protective shine, making us the perfect choice for your valeting needs. Our range of interior and exterior car care products offer everything you need to keep your car clean, protected and shining like new. Simoniz started up over a century ago in the US. Simoniz Original Wax in its gold tin became an icon and the product has become the industry benchmark for long-lasting protection and a brilliant shine. Today, it is the product by which all others are judged. More than 100 years of valeting experience has ensured that our comprehensive range can be trusted by professionals to provide market-leading performance every time.
---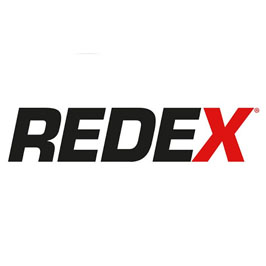 REDEX
Redex is the UK's number one fuel additive, keeping people driving since 1922. Our range of petrol and diesel products keep fuel injectors clean to improve engine performance and fuel efficiency. Regular use of Redex cleans the fuel system, reduces emissions, and improves the life of engines to deliver a better drive. Redex is at the forefront of engine technology.
---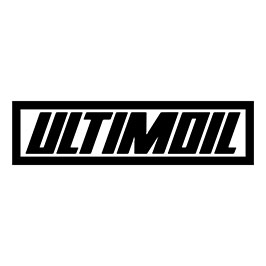 ULTIMOIL
Established in 1982, Ultimoil is a leading range in Preventative Maintenance Petrochemicals in South Africa. A South African brand, Ultimoil is manufactured locally and developed with primarily local conditions in mind.
---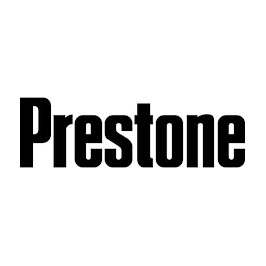 PRESTONE
Trusted quality since 1927. The brand for mechanics who want to do the job right – the first time. Since 1927 Prestone has been providing the finest automotive fluids in the world, protecting car cooling systems from extremes of temperature. As the number 1 Coolant/Antifreeze in the US, Prestone' s original patented formula is guaranteed to be suitable for all cars and can be added to any other Coolant/Antifreeze. Get the protection and performance of engineered technology all year round. Prestone's range of coolant/antifreeze products excel in extremes and are tested to ensure they work for you every day.
---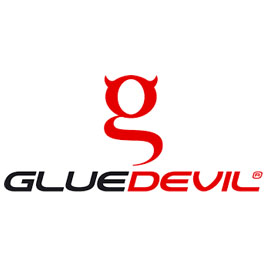 GLUE DEVIL
Glue Devil is one of the leading South African companies dedicated to manufacturing and providing products such as gasket makers, silicones, superglues, contact adhesives, wood glues, industrial sealants, spray paints and tapes of exceptional quality at affordable prices to the local and cross border markets.
---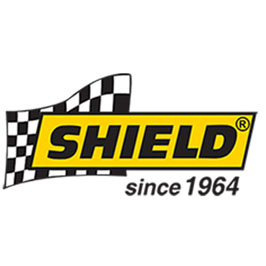 SHIELD
The leading car care manufacturer in South Africa since 1964. Today Shield is a trusted household brand with the full solution for unsurpassed car care. At Shield's state of the art research and manufacturing facility, quality, expertise, passion, and innovation combine to deliver a range of superior products backed by extensive research and testing. Harnessing the latest technology in our industry. We are committed to attracting, training, and developing industry-leading people and producing world-class products of the highest quality.
---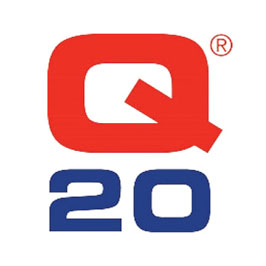 Q20
Invented in 1950, Q20 is synonymous in South Africa, with lubrication, rust prevention, protection of your industrial and household goods, and moisture displacement. Market penetration in South Africa is at an all-time high, with innovative point-of-sale concepts, new additions to the Q Brand with the launch of Q Sanitizer and the launch of Q Fish and Q Gun imminent. Q Products are ready to meet your every DIY, Maintenance and Mechanical need when it comes to chemical aerosols. The South African consumer can find Q Products in almost any Hardware, DIY, or mom & pop grocery store in the country.
---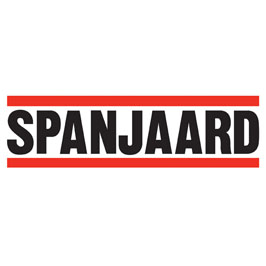 SPANJAARD
Over 55 Years of Excellence. Established in 1960, we are a leading and proudly South African manufacturer of special lubricants and allied chemical products. Since our listing on the Johannesburg Stock Exchange (JSE) in 1987, we have successfully grown our international footprint and have an established presence on five continents and in 31 countries across the globe. At Spanjaard, our products are synonymous with quality. This is supported by our ISO 9001 Quality Management certification, our Food Safety Assessment (FSA) certification, as well as our registration, evaluation, and restriction of chemicals (REACH) compliance, as required by European Union regulations. Our technically proficient in-house research and development team continues to produce a superior range of products and solutions that provide complete peace of mind in meeting the specialized, high-performance requirements of both leading industry experts and everyday consumers alike.
---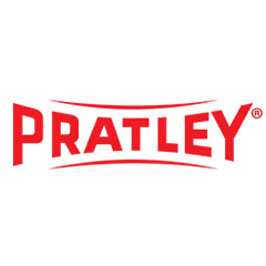 PRATLEY
For more than 73 years and into our third generation of family-owned business, the Pratley brand has been fixed in the minds of D.I.Y enthusiasts and industrial users as a market-leading manufacturer of ultra-high-performance adhesives. (One of which, Pratley Putty®, is the only South African product to have gone to the moon!) The range includes DIY and Industrial Epoxies, Acrylic Adhesives, Anaerobic Adhesives, Cyanoacrylates, Sealants, Hybrid adhesive (A tough and flexible adhesive developed in our laboratory, a urethane and epoxy adhesive) Pratley manufactures over 800 products, has filed more than 350 patents worldwide and is an ISO 9001:2008 accredited organisation.
---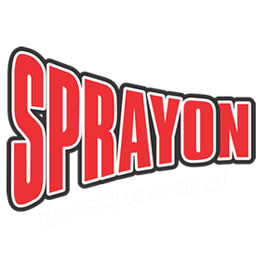 SPRAYON
Sprayon quality paints and maintenance products for consumers and trade. Since 1960, Sprayon has supplied South Africa with high-quality paints and maintenance products for the automotive, home, hobby, and DIY markets. All Sprayon products feature detailed yet easy to understand instructions and all our aerosol products are guaranteed to be ozone friendly.
---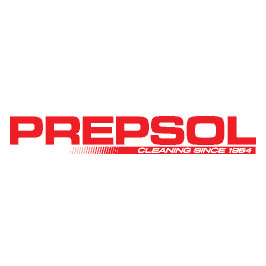 PREPSOL
Prepsol is a registered trademark (81/7763) made of secret ingredients specially formulated to clean away mud, grease, oil, and grime. Prepsol is a water-based cleaner that is used by the off-road motorcycling, motor car racing, and bicycling fraternity as well as for domestic and industrial cleaning and degreasing. It cleans easily and in an environmentally friendly way and can be simply washed off with water. Prepsol leaves no oily residue, so does not attract dust and dirt. Prepsol promotes and assists the off-road quad and motorbike racing fraternity by sponsoring events, riders, and prizes at various events.
---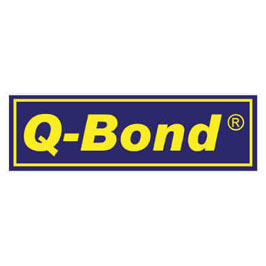 QBOND
Q-Bond is a Quick Bonding Ultra-strong adhesive that can be used to repair almost anything. It can be used just as a Super Glue/Adhesive or with the filling and re-enforcing powders. Q-Bond can also be used to fill gaps and replace missing parts. The black powder is ideal for bumpers, grills, and radiators. The grey powder for metal and grey surfaces. In short. One kit for almost any repair!!!!
---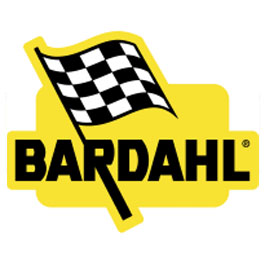 BARDAHL
"If we can't make the best products in the World, we won't make any at all" This is the BARDAHL philosophy and has been since this family-owned and run business was formed more than 80 years ago. With blending and packaging facilities around the globe, BARDAHL distributes its innovative lubricants and additives to over 90 countries, helping to enhance performance, protect, maintain, and maximise the efficiency of vehicles around the World.
---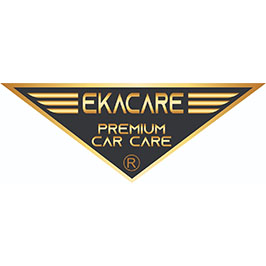 EKA CAR CARE
EKA Car Care is a proudly South African car care product manufacturer. All ingredients are carefully hand-picked to ensure that your vehicle is given the freshness and quality it deserves. Since 2011 we have been trading and spanning in the marketplace. Our products are recognized for their quality and affordability and our team is passionate about cars and ensuring that they are left immaculate. EKA Car Care not only invests in the environment but has developed community outreach programs that give back.
---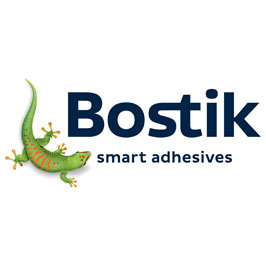 BOSTIK
Bostik is a global player in specialty adhesive for the construction, consumer, and industrial market.
---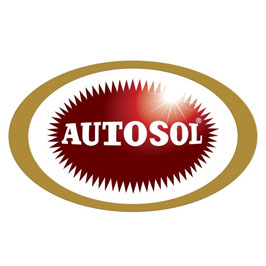 AUTOSOL
Genuine German Quality – Since 1929. We manufacture a complete program of cleaning and care products distributed via a global distribution network of more than 70 countries. Founded by Otto Durst in Germany, we've been dedicated to professional quality since 1929. With 90 years of experience, discerning customers trust our AUTOSOL® products for use on new and classic automobiles, motorcycles, luxury yachts, heavy-duty trucks, household items and industrial use. AUTOSOL® is founded on innovation, quality, and a genuine passion for the beauty of a brilliant shine. Several of our products have been awarded the prestigious Monde Selection gold medal by the International Institute for Quality Selections in Belgium. This worldwide competition includes products from over 3000 companies around the world. AUTOSOL® metal polish has won the gold medal three times, the maximum number allowable, after which a product is distinguished as the "world's finest.
---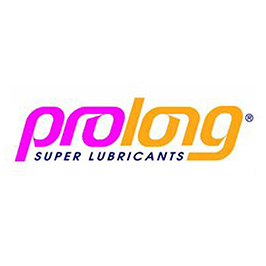 PROLONG
Prolong Super Lubricants manufactures and markets a line of advanced Automotive, Industrial, Agricultural and consumer products throughout the world. Major industries and fleets worldwide have tested and proven Prolong to be the most cost-effective lubricants in their class. This advanced lubrication technology has substantially increased equipment efficiency and service life in virtually all applications.
---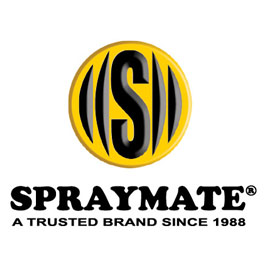 SPRAYMATE
Spraymate Fast Drying Lacquer is a lacquer-based spray paint formulated with a rust inhibitor suitable for both interior and exterior conditions. It is durable enough to maintain the rich, deep colour of the spray paint.
---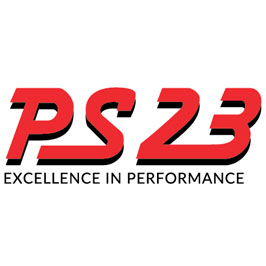 PS23
Our motivation is to deliver "Excellence in Performance" in an ever-changing and demanding business environment. Established in the early 1990s, PS23 Manufacturing & Distribution (Pty) Ltd aims at providing all light and heavy industries with problem-solving products in specialized chemicals, coatings, cleaners and lubrication. Our Research and Development (R & D) department has over the years developed more than 35 products that are currently leaders in terms of quality and efficiency. We are continuously developing new products as technology moves forward and new opportunities arise.
Clutch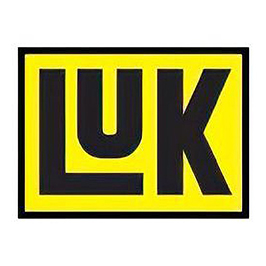 Luk
As a long-term development partner of the automotive industry, Luk is still the largest OE supplier and serves all clutch technologies – from conventional and self-adjusting clutches to innovative double clutches. In the event of repairs, we offer a comprehensive product portfolio for professional repairs under the LuK brand. In addition to these complete sets, the product range also includes many slave and master cylinders and release bearings.
---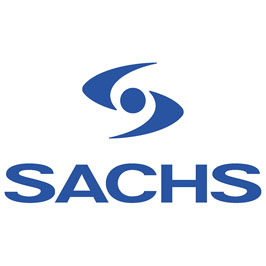 Sachs
Hill starts, endless traffic jams and winding roads – clutches for passenger cars are subject to a wide variety of demands every day. SACHS clutches, clutch kits and car clutch parts in OE quality get car drivers into gear easily. They ensure great convenience and are particularly reliable. SACHS clutch kits are available in various combinations. In addition to the modern XTend clutch pressure plate for cars, the most advanced kit also includes a dual-mass flywheel Apart from the clutch kit with DMF & XTend with Concentric Slave Cylinder (SCS).
---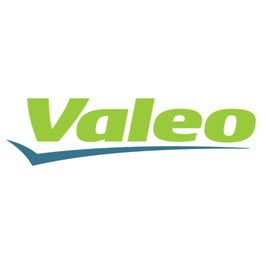 Valeo
Valeo Original Equipment quality manufacturer since 1923. One of the leading O.E. suppliers of transmission systems: 1 in 3 vehicles are equipped with Valeo clutches. With more than 90 years of experience in engineering and producing friction material. Valeo's facings offer superior performance compared to facings with lead (20% less dense for a better gear switch).
---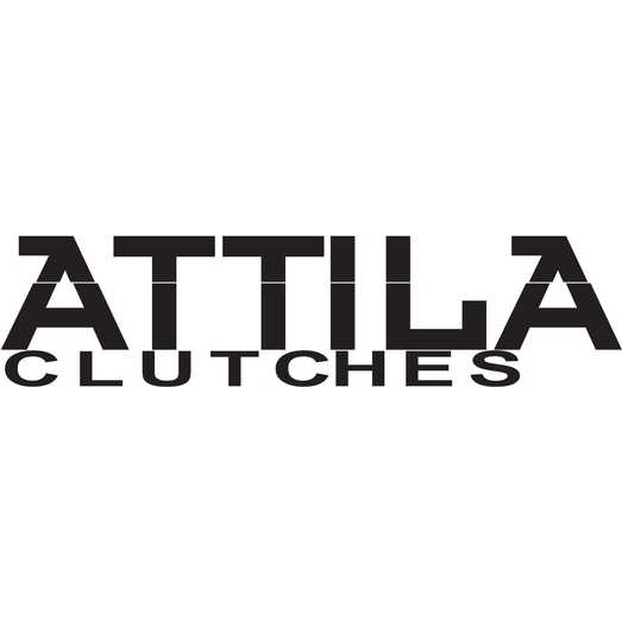 Attila
Attila is one of the best-selling private label clutch brands on the market. Professional drivers, as well as everyday users, find confidence in our quality clutches. Our longevity and driving comfort exceed our competition. We are committed to providing the best parts at the best prices. We understand how important it is to have top quality and reliable parts. Our products are all professionally assembled and use only the best quality materials. All our clutch kits go through a rigorous inspection before leaving our manufacturing facility.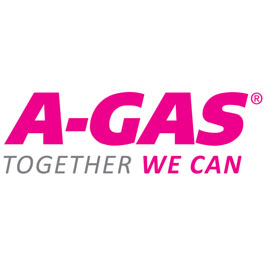 A-GAS
A-Gas are market leaders in the supply and lifecycle management of refrigerant and service gases with the supply of products to the automotive OEM and aftermarket industries. A-Gas in SA Cape Town plant is the largest of its kind on the African continent. Components supplied: Aircon Gas
---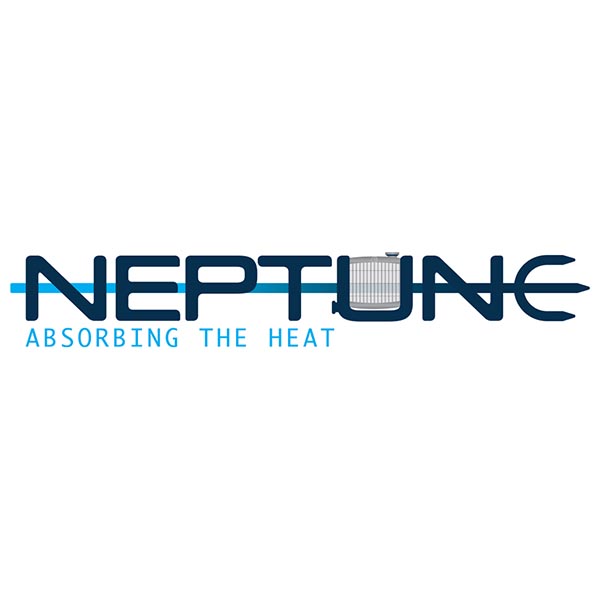 NEPTUNE
Neptune is Motus Aftermarket Parts private label offering for the cooling range supplying replacement part solutions for the aftermarket. With strategic partnerships and alliances with suppliers, we strive to provide a high-quality products at competitive market pricing. Components: Water Pumps Thermostats Hose Couplers Thermostat flanges Pressure caps Hose clamps Radiators Radiator Fans
---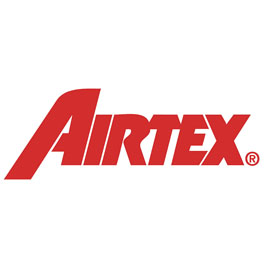 AIRTEX
Airtex provides millions of fuel and water pumps annually to major vehicle manufacturers and distributors around the world. The group covers a world of pump applications, all made to original equipment specifications. Airtex offers a 3-year warranty on their complete range. Cooling components: Water Pumps
---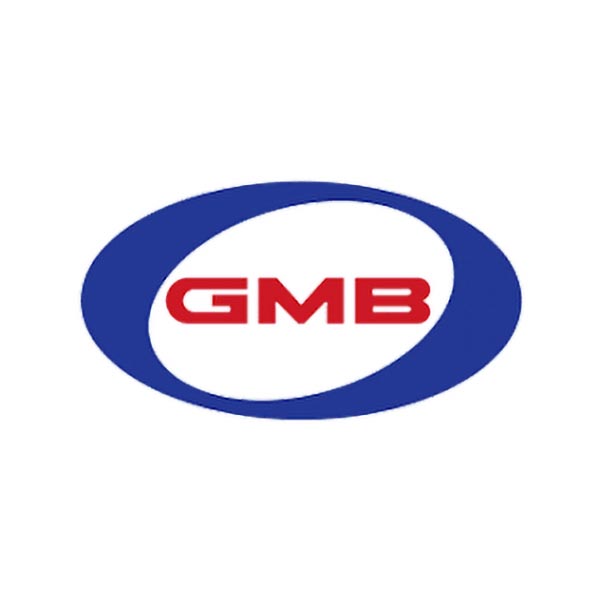 GMB
Since its founding in 1943, the GMB Group has been providing products to not only Japan but also the global automotive industry as an independent auto parts manufacturer. In line with the market needs, GMB is working together to improve quality in order to deliver satisfaction and trust to their customers since their establishment. Cooling components: Water Pumps Viscous Fan Clutches
---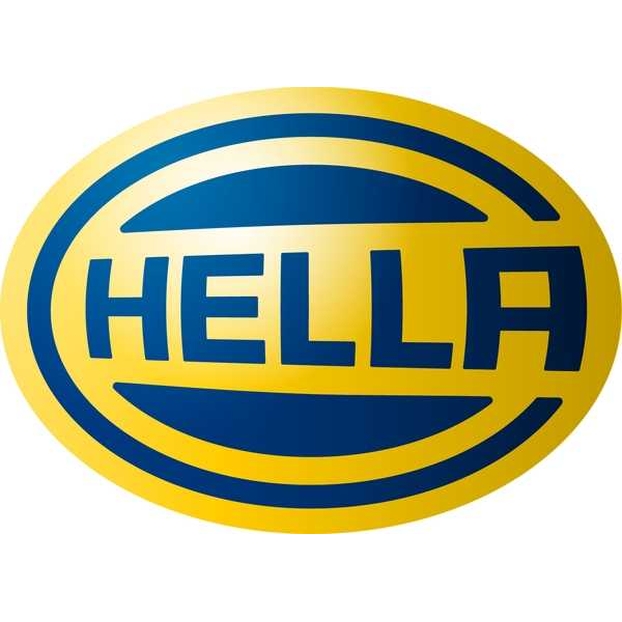 HELLA
HELLA Automotive South Africa (HASA) delivers a comprehensive range of products together with high levels of service and support in its sub-Sahara domain The HELLA brand is recognised globally as a leading supplier of innovative, quality products to the world's leading vehicle OEMs, as well as to the Aftermarket Cooling Products Thermostats
---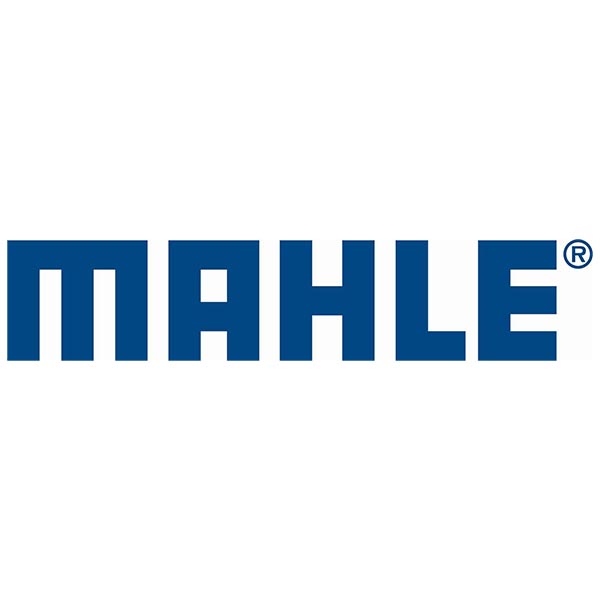 MAHLE
Based in Stuttgart, Germany, Mahle GmbH is one of the largest automotive suppliers in the world. Since the 1920s, it has been famous especially for its innovative automobile pistons. Today, Mahle has plants in ten countries. It has separate business units focused on engine systems and components, filtration and engine peripherals, thermal management systems, mechatronics and aftermarket parts.
Cooling Products Thermostats
---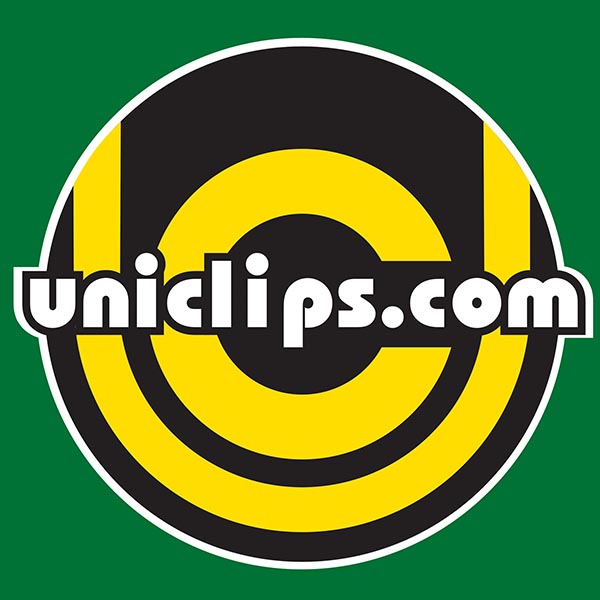 UNIVERSAL CLIP
Universal Clips have been the leading supplier and manufacturer of the worm drive hose clamp range to the Southern African market for well over fifty years. Quality and high levels are services is paramount to their success and have the ISO 9001: 2015 certification. Cooling Products
Driveline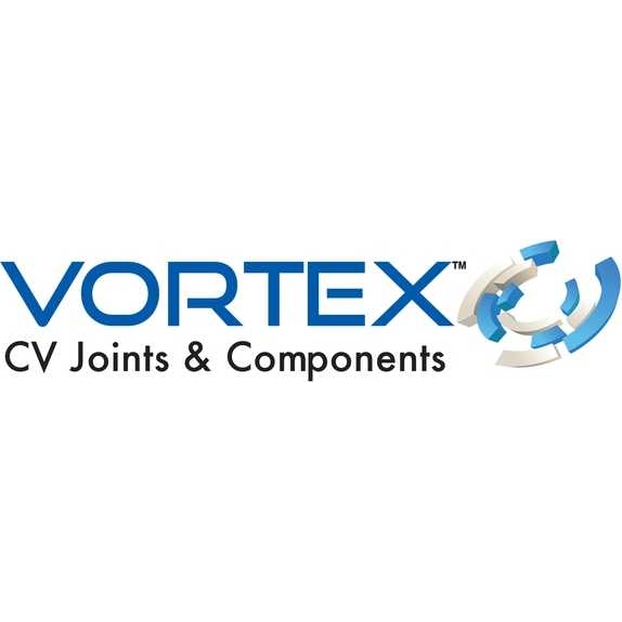 Vortex
Vortex CV Joints are heat treated as well as induction hardened for exceptional durability and precision CNC machined. All CV Joints undergo torque testing as well as 60 000km duration testing. Accessories included – nitrile rubber boot, high lithium graphite grease, boot clamps, circlips, castle nut and split pin. ISO / TS 16949 accredited and offers a 12 month / 50 000km warranty.
---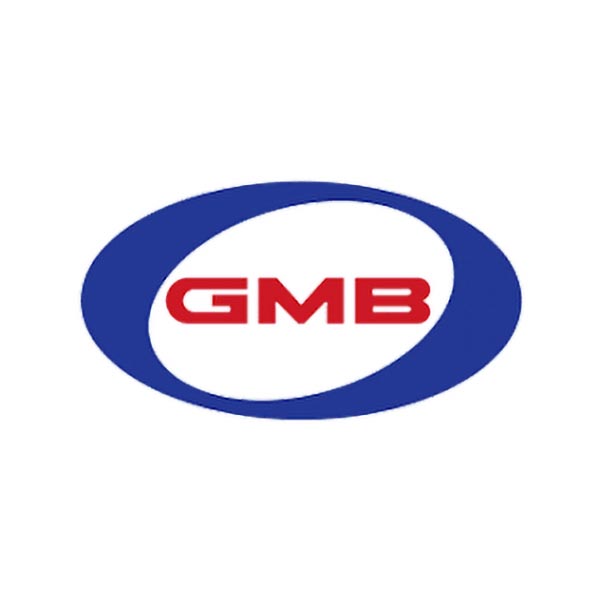 GMB Universal Joints
GMB specializes in universal joint among other product offerings. Universal Joints are a key element of the drive shaft or propeller shaft. GMB is able to meet different requirements and shaft sizes of OEM customers. GMB also covers global aftermarket with a wider range line-up and proudly extends our brand name. GMB maintains production and engineering knowledge and experience to produce universal joints of the highest quality viable at an economical cost.
Electrical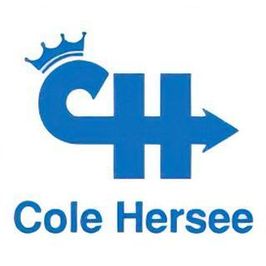 COLE-HERSEE
Cole Hersee has enjoyed a business relationship for nearly 75 years in the SA market. Cole Hersee, is a leading manufacturer of electromechanical, electronic, and digital switches and connectors, designing dependable products for a broad range of vehicles since 1924. In addition to being the premier supplier of electrical switches, solenoids, circuit protection and other electrical switching devices for heavy-duty vehicular applications, Cole Hersee is also a major OEM supplier to heavy-duty manufacturers throughout the world.
---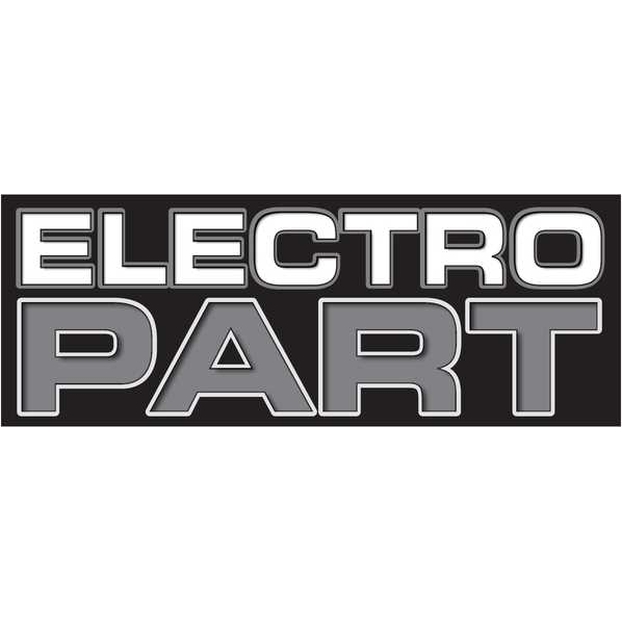 Electropart
The Electropart brand was introduced to the Market in 2016. The primary focus was to offer our customers a brand that was competitive, unique, good quality, a brand that will eventually become the leader in the market but most importantly a brand that we are passionate about.
We had to research and study the needs of our Customers to ensure that we offer our Customers a novel and innovative product, in a brand, that they can trust.
We always strive to ensure that Electropart stands out from the rest, in terms of packaging, technical information, barcoding etc.
Our focused and energetic marketing team is always looking for the best representation of the brand when it comes to packing. Therefore, you would have noticed the change from a generic "Brown Box" concept to a new and exciting packaging on all Electropart Starters and Alternators which clearly provide the right exposure for the brand.
These initiatives are what makes the brand the leader in its category.
---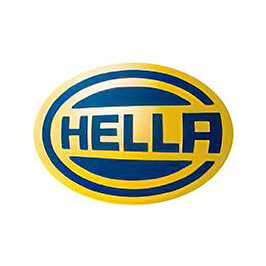 HELLA
HELLA is a global, family-owned company listed on the stock exchange that has a rich history spanning over 100 years. We develop and manufacture lighting technology and electronics products for the automotive industry and have one of the world's largest aftermarket organizations for vehicle parts and accessories.
---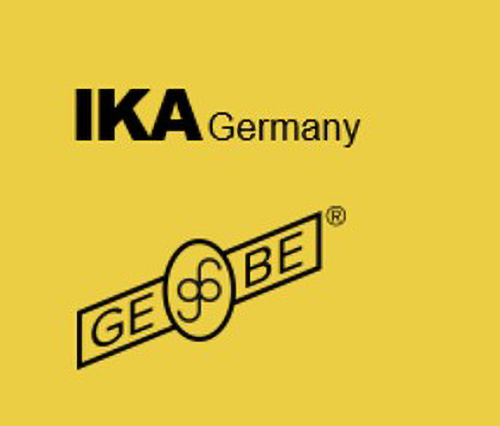 IKA
Today IKA Germany is serving Electrical products, as well as special wholesalers and spare parts departments of car manufacturers in 70+ countries on all continents with a specialized and actively managed portfolio. Deep technical understanding, paired with global market insights, allows us to translate the highly diverse requirements of our global clients into portfolio recommendations. While continuously investing in our TQM and our logistics, we are maintaining the high level of flexibility (e.g. individually programmed, private label relays in our headquarter in Königswinter), to serve our clients with tailored solutions.
---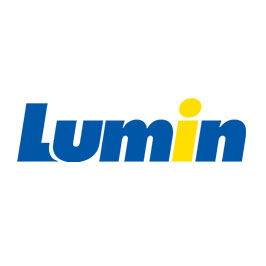 Lumin
With the ever-changing world of vehicle lighting, Lumin has kept up with the market demand as well as the latest technology.
From the latest retrofits to LED, Lumin has it all. Every product in the range is approved by the NRCS.
---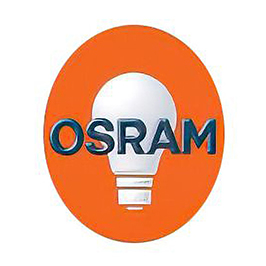 OSRAM
OSRAM makes a key contribution to solving the problems of today. Digitalization opens a variety of new possibilities extending far beyond a simple "On" and "Off" of light sources. Our products and services will help people to see better, communicate better, move better, work and live better, now and in the future. We turn light into more than illumination. As a high-tech photonics company, we are moving beyond illumination towards visualization, sensing, and treatment.
Filters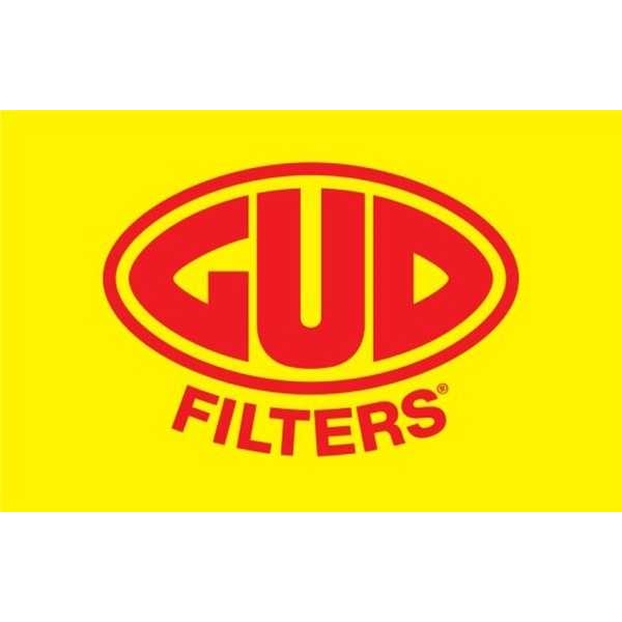 GUD Filters
GUD Filters is South Africa's iconic filter brand offering premium OE quality filters to motorists since 1949. GUD's extensive range of over 1900 part numbers covers 3500 vehicle applications, including passenger, light commercial and heavy-duty vehicles. Find the right filter application for a vehicle quickly and easily through GUD's digital catalogue also known as the Filter Finder. It has a streamlined search function and product images allow for easy identification of the filters and the vehicle application. GUD also offers filter kits for a convenient filtration solution for major vehicle services.
---
FRAM filters
FRAM filters is the World's foremost filter brand manufactured right here in South Africa. Fram has a comprehensive product warranty and is backed by a national sales and technical team offering extensive customer service. Their wide range of quality air, fuel, oil and cabin air filters, as well as their Filter Kits is synonymous with reliability and performance, even in extreme operating conditions. FRAM's digital catalogue, Parts Search, provides a comprehensive filter application listing for over 95% of vehicles on S.A. roads.
Hydraulics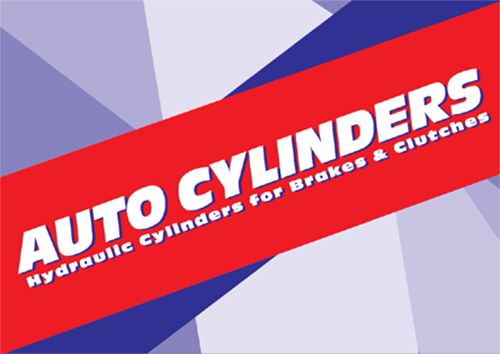 Auto Cylinder
As specialists in Hydraulic Brake and Clutch Components, we have ensured a high standard of quality. Hydraulic brake components are safety-critical items requiring expert attention. Auto Cylinder provides high-quality vehicle hydraulic brake & clutch systems that match original equipment parts in quality, configuration and fitment. We distribute one of the largest Hydraulic ranges, which includes Brake Master Cylinders, Wheel Cylinders, Clutch master cylinders, Clutch Slave Cylinders and Concentric Slave Cylinders. Suitable for most vehicles on South African roads.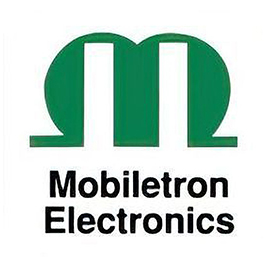 Mobiletron
Mobiletron has been in the automotive electronics industry for over 30 years. Specializing predominately on the ignition system and sensor of engine management. The ignition system is responsible for igniting the mixture which subsequently causes a "burn" in the internal combustion engine.
---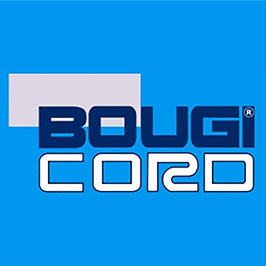 Bouigcord
Bougicord has specialized in the Ignition system for several years maximizing the value of its products and services to South Africa, and environmental issues are an integral part of their operations.
---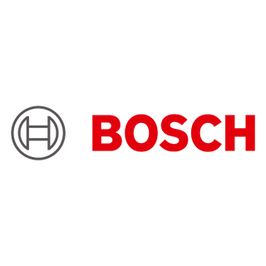 Bosch
Reliable and high voltage for ignition systems: In order to ignite the air/fuel mixture, gasoline engines need ignition sparks. Using electric energy from the battery, the ignition coil generates the required high voltage. Via ignition leads, it is forwarded to the spark plugs generating the ignition sparks.
Lubricants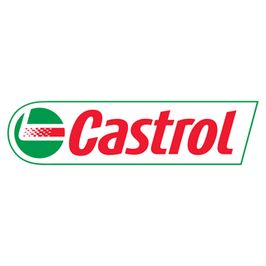 CASTROL
Castrol is here to serve every driver, every motorcyclist, and every industry on earth. We do this through Liquid Engineering. That means creating high-performance oils, lubricants, fluids, and greases for every application you can imagine. We also know that you need every part of your world to run smoothly, so we lubricate every part of the car or motorcycle you own, the escalators at your local mall, the elevator at your office, and even the production line that made your refrigerator. We are here for you in South Africa. Whatever you need, we help make it happen.
---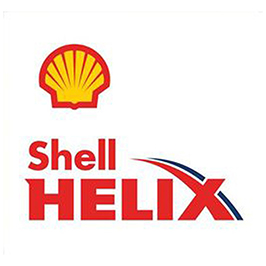 SHELL
Shell is an international energy and gas company, offering fuels and lubricants. Shell business expands into Retail and commercial fuels, lubricants and oil, aviation, marine, manufacturing, and upstream exploration. Shell has retail network of strategically located service stations, offering customers a variety of fuels product and convenience shopping. Shell products include, Diesel, Lubricant, illuminating paraffin, bitumen, and heavy furnace fuels directly to end user in the transport, construction, manufacturing, mining, marine, agriculture, and general consumer markets.
---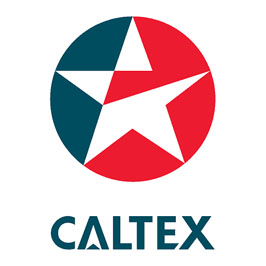 CALTEX
Caltex Lubricants is a leading manufacturer of premium base oils and one of the world's largest suppliers of finished lubricants. Since launching its first lubricant product in 1907, Caltex Lubricants has been a premium global partner by developing breakthrough technologies to help customers reduce the total cost of operation while improving the reliability, profitability, and service life of the equipment. Caltex Havoline® has been at the forefront of engine oil technology, protecting engines and keeping busy lives going. Caltex Delo® Family of Products helps you achieve the most performance out of every mile by delivering extended service protection, maximizing engine durability, and minimizing operating costs.
---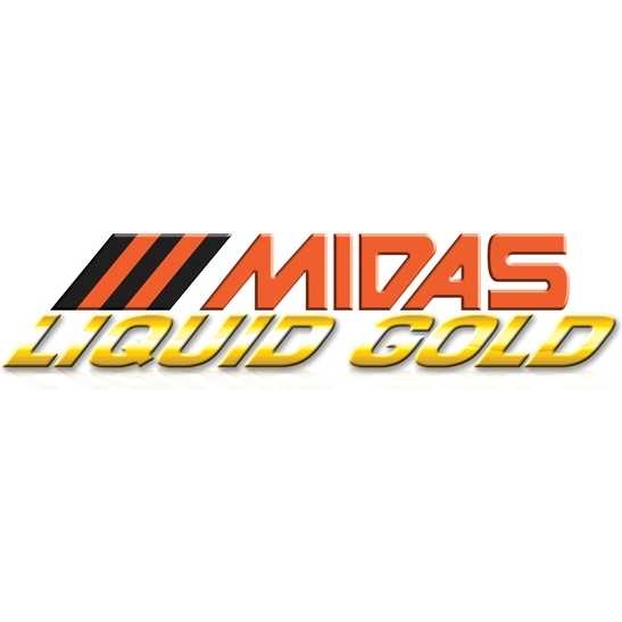 MIDAS LIQUID GOLD
Midas Liquid Gold is one of the superior private label lubricant brands in the market. Our engine oil range includes conventional motor oil, semi synthetic and fully synthetic motor oil. Midas liquid gold synthetic is formulated with uniquely blended additives and synthetic base material to provide exceptional performance in terms of wear protection and detergency in new generation passenger car engines. Our range includes Engine oil, Hydraulic Fluid, Automatic transmission fluid and Gear oils. We understand the importance of having the right lubricant at the right price, hence Midas liquid gold is preferred by many of our customers.
---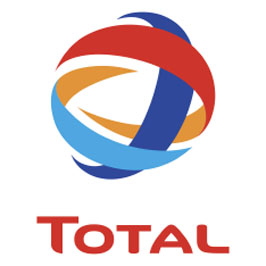 TOTAL
Total Lubricants offers a wide range of products thanks to its diversified market segments: Automotive, industrial market, marine. Association of multiple uses from engine oil, gear oil, coolant liquids, metalworking, white oils, hydraulic & brake fluids. Our products meet international specifications and industrial requirements with international partnerships including motorsports.
Sensors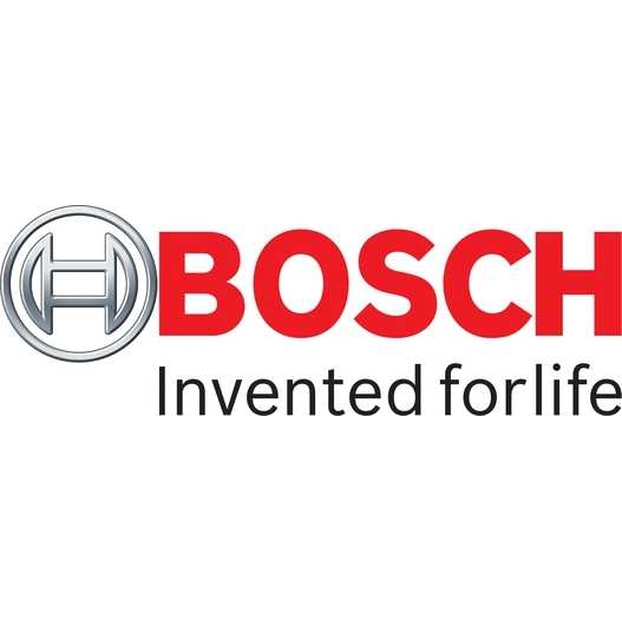 BOSCH
Bosch continuously develops innovative sensor solutions. The majority of sensors are equipped with special micromechanical sensor elements. They measure extremely precisely and are also designed for long service life. The test and production procedures for spare parts are the same as those used for original equipment.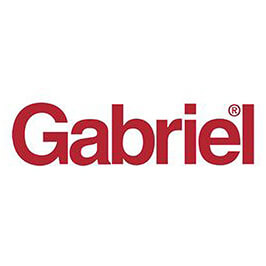 Gabriel
Gabriel shock absorbers were first sold in South Africa in 1935. In 1962, as a result of the local content requirements for motor vehicles, a factory was established in Cape Town. In 1982, Gabriel moved to its present plant.
Gabriel designs, engineers, and manufactures shock absorbers for both the South African and international markets.
Gabriel's state of the art manufacturing facility houses its own product development, engineering and manufacturing divisions whereby products is designed and manufactured to the highest quality standards and distributed throughout the African continent.
---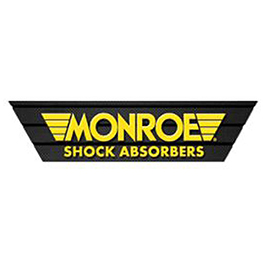 Monroe
Monroe is one of the global automotive industry's best-known brands, delivering innovative original equipment and replacement ride control solutions – from Gas Springs (Monroe Max-Lifts) for the bonnet or boot, to the specially designed Monroe OESpectrum offer for the premium sector. Monroe was founded in 1916 by mechanic and entrepreneur August F. Meyer. Monroe uses advanced engineering and test capabilities to provide product reliability, endurance and performance.
---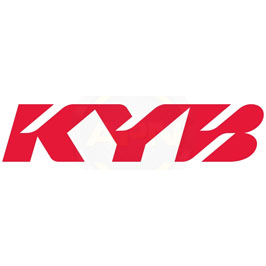 KYB
KYB is a Japanese Brand of Shock Absorbers that NGK decided to import and distribute in South Africa.
KYB is one of the world's largest suppliers of original equipment (OE) shock absorbers to vehicle manufacturers. KYB shock absorbers are manufactured in KYB factories all across the globe.
KYB offers peace of mind product as well as aftersales service and commitment to the KYB product range
---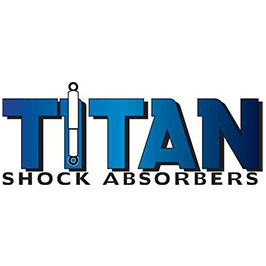 Titan Shock Absorbers
Titan Shock Absorbers (The Titan range of shock absorbers, now available to South African motorists through various parts stores. Titan uses TwinTube Technology which offers a smoother ride by evenly distributing the pressure throughout the shock absorber. Titan shock absorbers cater to multiple vehicle applications as an affordable replacement option, that does not compromise on quality and comfort.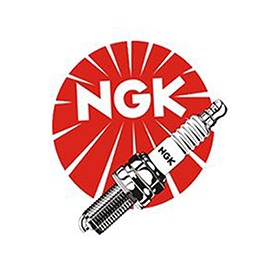 NGK
NGK Spark Plugs were produced in South Africa since 1950 under the company name Lectrolite. These spark plugs were produced under license to NGK Spark Plugs Japan. NGK Spark Plugs SA, now owned by NGK Japan, still continues to produce a range of spark plugs for the OE market, P&A market and Aftermarket. NGK Spark Plugs SA also markets and distributes NGK Glow Plugs and Resistor caps.
NGK Spark Plugs serves as a lighter to ignite the air/fuel mixture under extreme conditions. A spark plug must dissipate the heat produced by the combustion gasses.
---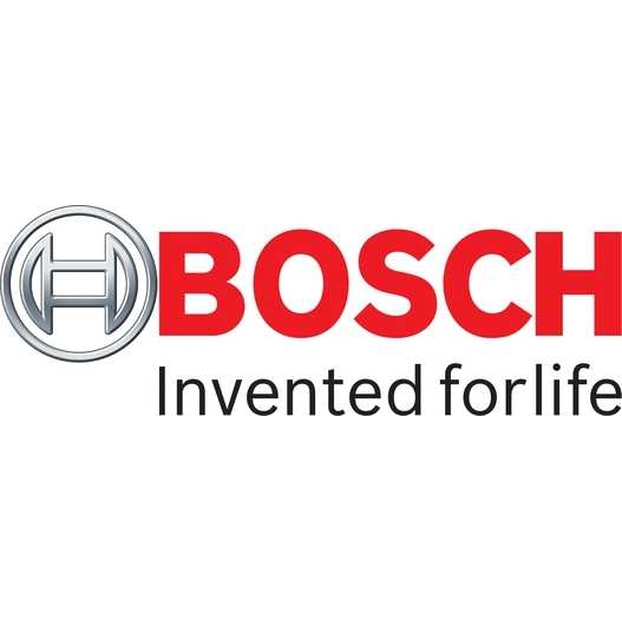 BOSCH
Today's turbocharged gasoline direct injection engines place high demands on spark plugs. To meet these needs, the Bosch spark plug is engineered to ensure reliable ignition throughout its long service life – even under extreme conditions in modern engines. Thanks to its improved insulator design and high dielectric strength (greater than 45 kV), the spark plugs can withstand irregular combustion – known as mega knocking – that can occur in modern, technologically advanced engines. Bosch spark plugs are developed and produced with the same high quality as original equipment spark plugs.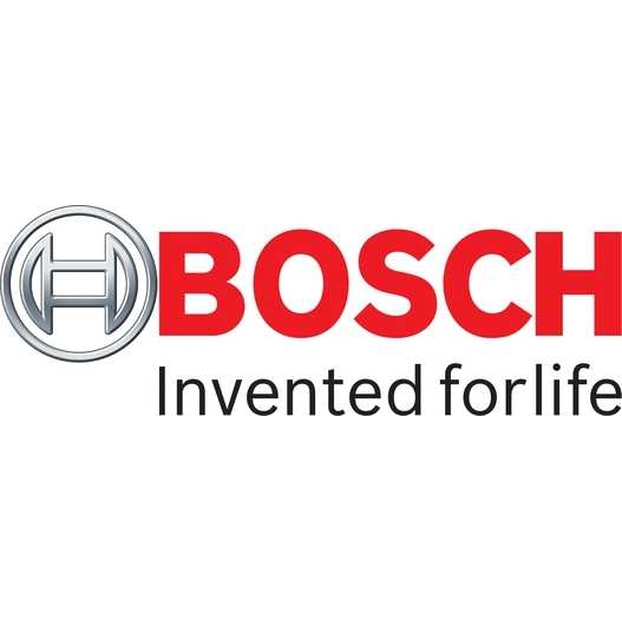 BOSCH
Bosch has almost 100 years of experience in the development and manufacturing of starters and alternators. This knowledge pays dividends –not only for motorists but also for workshops.
Many leading vehicle manufacturers decided in favour of Bosch starters and alternators right from the outset. All parts are manufactured according to OE specifications and are offered to the aftermarket at the beginning of series production. By constantly developing new technical concepts, Bosch can provide a guarantee of high-grade, state-of-the-art products. Bosch starters and alternators offer long service life and durability.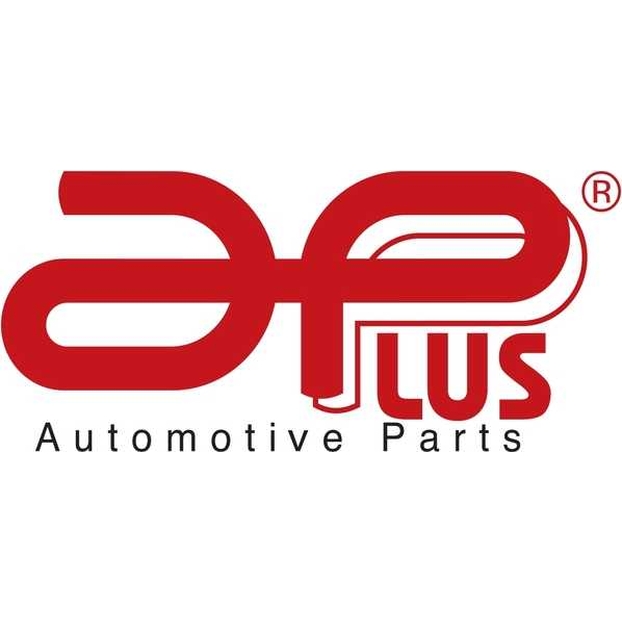 A Plus
A Plus is one of the leading manufacturers and exporters of suspension and steering components for the automotive aftermarket industry. With over 30 years of production experience, A Plus is proud of offering market-leading service. A Plus suspension and steering offer is mainly focused on passenger cars, light and heavy commercial vehicles for European, Asian, Africa and American applications. A Plus mission is to serve the global automotive industry as the preferred and reliable supplier of high-quality products with the widest range.
---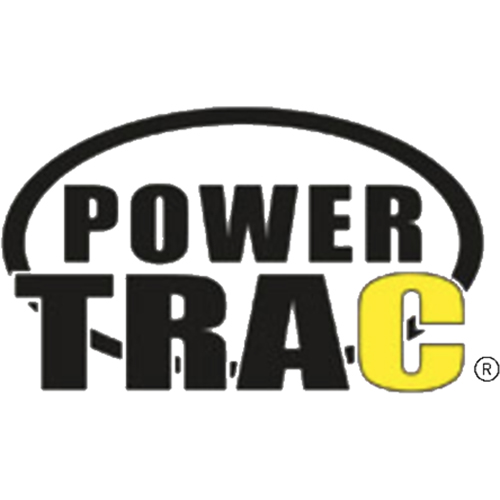 Powertrac
Powertrac is a branded Polyurethane suspension component range that has successfully been in operation since 1996. Powertrac Polyurethane products are suspension components designed and manufactured in Africa for all of Africa's unique and tough conditions. The benefits of using Polyurethane components is greater loading capacity, better road handling and longer life of suspension products.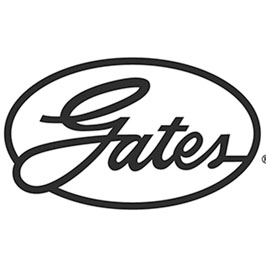 Gates
Gates automotive belts operate with the exceptional fuel efficiency, high performance, and OE quality/OE exact fit that you've come to trust in every Gates automotive aftermarket engine solutions. As a trusted source for conventional, racing, and in-oil automotive timing belts for engine systems, Gates manufactures our automotive aftermarket solutions with the same precision, high grade materials, and processes as our OE procedures to ensure superior heat and contamination resistance and long lasting performance.
---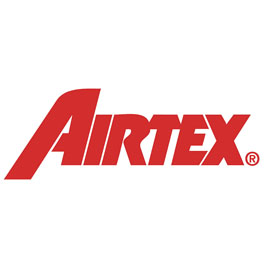 Airtex
Airtex is a leading global water and fuel pump manufacturer which was established in the early 1930s. The Airtex European Division, known as Airtex Products S.A.U., based in Zaragoza, Spain, is a European market leader selling to over 60 different countries. Today, Airtex/ASC is the world's largest pump manufacturer and owns and operates state-of-the-art manufacturing facilities in three continents, with sites in the USA, Mexico, Spain and China. 10 Million Water Pumps and 2 Million Fuel Pumps are produced annually.
---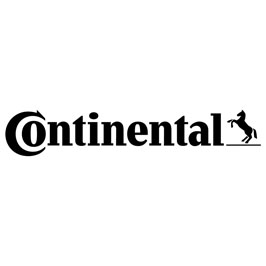 Continental
Continental offers the right belt solution for every drive required in passenger car OEM equipment. Thanks to its broad portfolio of products and services, customers receive everything from a single source – from specialized belts for pump drives to fuel-saving and low-emission options.
---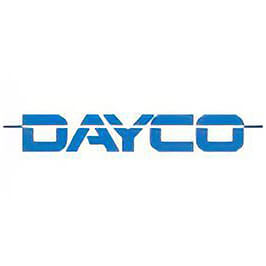 Dayco
Dayco is a global leader in the research, design, manufacture and distribution of essential engine drive systems and aftermarket services for automotive.
Through our expertise in transferring power quietly and efficiently, Dayco has emerged as the leading global system solutions provider for hybrid electric vehicles. Dayco's 100+ years of experience in drive systems allows us to equip all customer applications around the world with the most effective drive systems to meet customer-specific performance requirements. Dayco's world-class global distribution network services the aftermarket industry with a full offering of kits and products to meet each local market's need.
---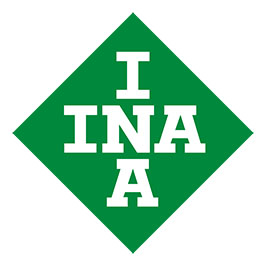 INA
Schaeffler is one of the leading manufacturers of timing drive components. Under the INA brand, the company offers a comprehensive range of belt drive components. Schaeffler offers cross-system expertise in key engine systems for the automotive aftermarket. Spare parts are available both as individual components and complete KITs including all required accessories.
Tools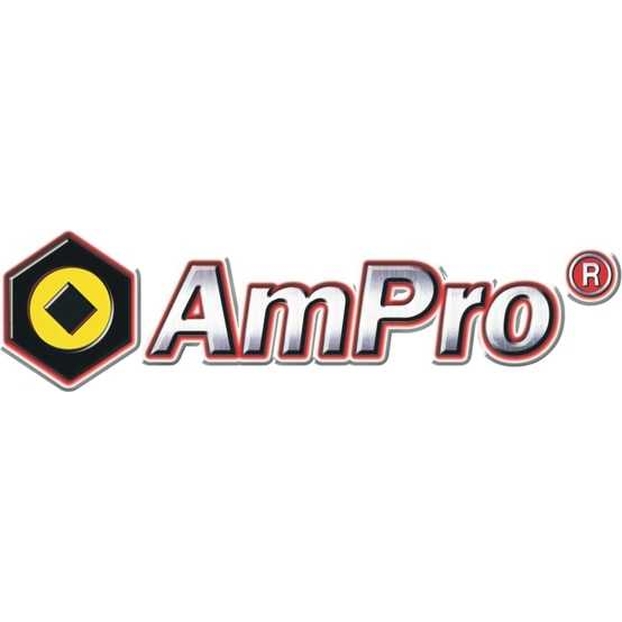 AmPro Tools
Established in 1984, AmPro Tools was built on the foundation to create first-class products that set the standard in quality, performance and innovation that meets the needs of people and businesses in any industry. A dynamic offering of Tools and equipment to suit the needs of diverse industries. Each of our products is the result of customer-driven design, in-depth product development and product sourcing.
---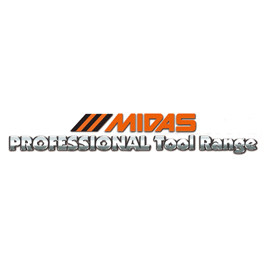 Midas Professional Tools
Positioned as an exclusive brand for the Midas stable, this premium tool brand offers a dynamic range that carries a lifetime warranty. Appealing to the professionals & DIY users, the brand houses a comprehensive range of hand tools, that also extends into the workshop environment.
Midas Professional tool is a brand that makes our Midas franchise stand out when it comes to tools.
Wiper Blades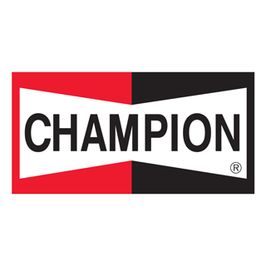 Champion
Champion- Since 1907, we've ignited the will to win in everyone and every machine we support. To this day, our growing range of products is designed and manufactured to keep that spark alive. Champion is one of the world's most respected brands, with over 100 years of experience in the manufacture and supply of original equipment (OE) products. Our service parts cover automotive, racing, power sport, as well as marine, industrial, and small engines. Champion is a full-range provider in the areas of wiper blades.
---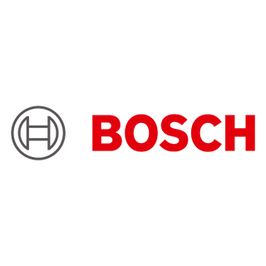 Bosch
A clear view, for longer: Bosch Aerotwin Wiper blades Thanks to the long-life wiper rubber profile with improved Power Protection Plus wiper rubber and the proven Evodium spring strips, the new Aerotwin now offers even more robust protection against environmental influences. As a result, it not only ensures outstanding wiping results for longer but also provides even more driving pleasure.